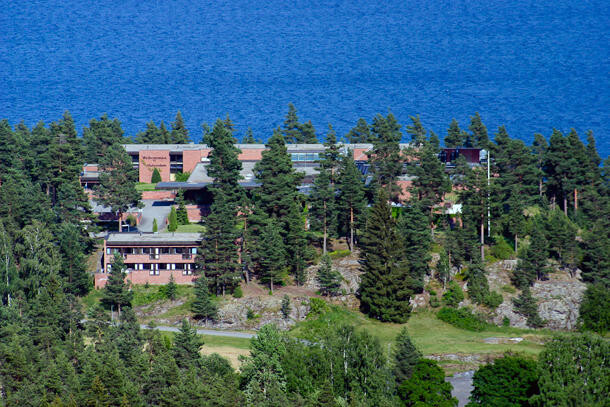 One-week International Deepening Retreat
Course starts
Saturday 06 July 2013, 18:00
Course ends
Saturday 13 July 2013, 14:00
A deepening retreat offers the possibility to experience the full effect of Acem Meditation, leading to essential changes in your meditative process and in everyday life.
A deepening retreat is suitable for Acem meditators who already have some experience with long meditations and who want to practise meditations of more than six hours.
Long meditations
A deepening retreat gives you an opportunity for daily long meditations of at least six hours. The retreat will focus on how to enhance your meditation. All activity under the course of the day is designed to stimulate the deeper meditative process.
Guidance groups
The long hours of silence are followed by daily process-oriented guidance groups led by experienced meditation guides, in order to maximise the results of long meditations.
Seminars
Questions arising from performing long meditations, along with meditative and existential topics will be covered in the evening seminars.
Walk and talk
There will be ample time for walks in the beautiful surrounding areas. Some of the walking time is combined with one-on-one discussions of themes and issues from your meditation.
Yoga
Daily sessions of basic Acem Yoga have a refreshing effect and facilitate the practice of long meditations.
Typical daily programme
0730 - 0830: Breakfast, exercise
0830 - 1600: Silence for meditation
1600 - 1630: Yoga
1630 - 1700: Pause
1700 - 1900: Process guidance
1900 - 2000: Dinner
2000 - 2130: Seminar
Who may participate?
Deepening retreats are for regular meditators who already have experience from regular weeklong Acem Meditation retreats and who are prepared to participate in the entire retreat.
The venue
Acem International Retreat Centre at Halvorsbøle is situated outside Oslo in beautiful and peaceful surroundings. Most of the rooms have a direct view of the Randsfjord lake.
Other retreats
A Young Retreat, an International Regular Summer Retreat and other International Deepening Retreats take place each year. See the dates on our calendar.
For people with ample experience from deepening retreats, Acem also arranges advanced deepening retreats.
Course starts
Saturday 06 July 2013, 18:00
Course ends
Saturday 13 July 2013, 14:00
Finished
Course language
The official language is English. Simultaneous translation into other languages will be provided when needed. Guidance groups in Scandinavian, German and Mandarin will be offered.
Discounted course fees:
The course fees above are for participants residing outside Scandinavia only:
20 percent off the regular fee when paid before 1 June, 10 percent off the regular fee when paid after 1 June.
The fees include full board (lacto-vegetarian diet) and ensuite accommodation in a single room.
There is an additional 10 percent discount for full-time students. If the retreat is fully booked, student discount may entail accommodation in double room.
If you cancel your registration before 1 July, your course fee will be refunded minus an administration fee of EUR 30. If you cancel your reservation after 1 July, your course fee will only be refunded if your cancellation is due to illness or other serious reasons.
Transport
Shared transport will be arranged from Oslo Airport Gardermoen (not Oslo Airport Torp or Oslo Airport Rygge) on 6 July at 4.30pm, as well as back to the airport on 13 July at 2pm (estimated arrival: 3.30pm).
There is a bus transfer from Oslo Airport Gardermoen (bus stand 37 outside the building) to Jevnaker (near Halvorsbøle Retreat Centre). On Saturdays, the bus leaves the airport at: 09:30 a.m., 13:45 p.m. Approximately 1 hour drive. Price 230 NOK. From Jevnaker, one can go to Halvorsbøle by taxi. Price 250-300 NOK. A pick-up at Jevnaker may sometimes be arranged. If this should be possible, we will send information in advance.
Budget accommodation in Oslo:
Cochs Pensjonat
Perminalen
Anker Hotel
Anker Hostel
Haraldsheim Youth Hostel
Ellingsens Pensjonat
Comfort Hotel XPress Oslo
Information, registration and payment
Scandinavian participants
Contact Acem Norway (tel: +47 23 11 87 00, address: P. O. Box 2559 Solli, NO-0202 Oslo, Norway)
Non-Scandinavian participants:
Use "Registration and payment" button at the top of this column. For info, contact Acem International.
I want to apply for student scholarship.
Course type: Deepening Retreats
The course is arranged by Acem International School of Meditation
Course number: V13302